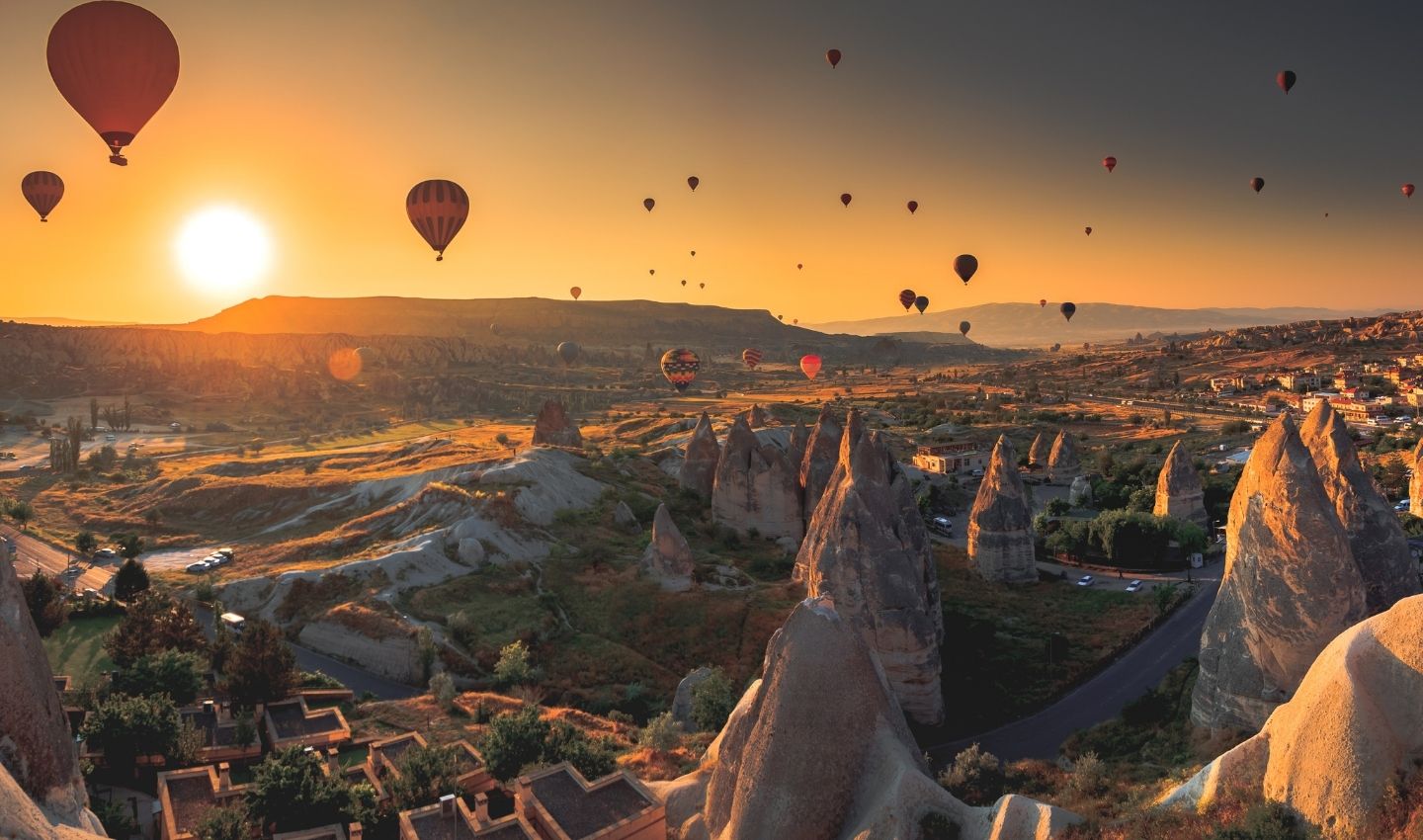 Rent a Minivan in Cappadocia with Driver.
As Istanbulminivan.com ;  we provide transportation service with Driver all over Turkey.  If you want a minivan, minibus, midibus, coach bus, 4×4 Car with driver in Cappadocia, Nevsehir, Kayseri, Urgup regions, we can help you with the best driver and comofortable minivan service.
Services we provide in Cappadocia
Cappadocia Airport Transfers ( Nevsehir & Kayseri Airports )
Rental Car, Minivan and 4×4 Jeep Rental with Driver
Cappadocia Tour service with Guide
Transfer and Tour Service from Istanbul to Cappadocia and return.
Transfer Service from Any City to Capadocia and return.
If you want to rent a Minivan or Car with driver for a tour in Cappadocia or Transfer From Istanbul to Capadocia or Back along with sightseeing, Please Contact Us
For your requests, please call or Whatsapp +905442201022

E-Mail : info@istanbulminivan.com
Recommended Visit Tour Programme for Cappadocia
Highlights
Goreme Panorama
Derinkuyu Underground City
Ihlara Valley
Selime Monastery
Pigeon Valley
Uchisar Castle
Goreme Open Air Museum
Love Valley
Avanos
Pottery Workshop
Pasabag
Devrent Valley
Day 1
We can either pick you up from Nevsehir or Kayseri Airport or We can start our journey from Istanbul.
Upon arrival in Cappadocia you will be met at the airport and transferred to our office. Then you will join in the first day tour of Cappadocia.
Today we visit South part of Cappadocia (Green tour).
Our first stop is Goreme Panoramic View Point where you can watch Goreme view and take beautiful photos.
Then we drive to Derinkuyu Underground City which is one of the must-see places in Cappadocia. This is the deepest underground city of Cappadocia. It has 8 floors under the ground.
Our next stop is Ihlara Valley, the biggest canyon of Cappadocia. We walk about 3 km. in the valley and have lunch in Belisirma Village, near the Melendiz River.
After lunch we visit Selime Monastery, the biggest rock-cut cathedral of Cappadocia.
After almost one hour drive, we reach to Pigeon Valley. Here you can see many pigeons and take photos of unique panoramic view.
Our final stop on an onyx factory.
After the first day tour, we drop you off at your hotel. Overnight stay at cave hotel in Cappadocia.
Day 2
Optional: Hot air balloon ride. (If you like, we can provide hot air balloon ride early in the morning at about 05:00 am.)
After breakfast at the hotel, you will be picked up at 09:30 am. for the second day tour of Cappadocia.
This morning we explore North Cappadocia (Red tour).
At first, we visit Uchisar Castle which is the highest point of Cappadocia and it has fantastic rock formation.
Next we go to Goreme Open Air Museum. In 1985, it entered the Unesco World Heritage List. Here you can see beautifully preserved frescoes which are from the 5th. century on the walls of churches and chapels.
Then we go to Love Valley. A beautiful valley with an amazing view.
Then we forward to Avanos for lunch in a local restaurant. After lunch we visit a pottery workshop where you can watch and have chance to try making a pottery.
Next we go to Pasabag, the Monk's Valley. Here you can see the most spectacular fairy chimneys.
Our last stop is Devrent Valley which is also called Imaginary Valley. Here are many animal-shaped rocks sculpted by nature. You can also see many other rocks shaped like Napoleon's hat, praying Mary and so on.
Drive back to Istanbul or Nevsehir Airport for flight.
Cappadocia It is an area in eastern Turkey with numerous historical, architectural and religious sites that are included in the UNESCO World Heritage List. This is not a resort area, there are no beaches here. But! This place is just a must visit.
Cappadocia is founded in the mountains of volcanic origin, which create an unusual terrain. Here for a long time lived early Christians fleeing religious persecution. This is what determines the peculiarity of local architecture: houses were not built here, but were carved right into the rocks, creating entire cities. This arrangement of houses made it possible to protect local residents from attacks. Of these settlements, the cities of Urgup and Goreme have survived to this day.
In addition, the oldest underground city of Derinkuyu is located in Cappadocia. The settlement was built around 800 BC and has about 20 floors underground. To date, archaeologists have unearthed only 11. It is noteworthy that the city was equipped with a water supply and ventilation system. There is also an underground tunnel, 9 km long, which connects the settlement with the city of Kaymakli.
It is worth noting that people come to Cappadocia not only to get acquainted with the sights, but also to participate in the balloon festival. It's great to see this stunning, unusual city from above. If you are not a fan of such extreme entertainment, then you can simply admire this spectacle from the side – this is also very impressive. Hot air ballooning in Cappadocia is organized all year round, but the season is considered to be from April to October.
All Our Rental Services in Nevsehir Cappadocia
Car rental with driver
Airport transfer
Vip minibus rental
Mercedes Vito rental
Mercedes Sprinter rental
Limousine rental
Range Rover Rental
Long term car rental
Armored car rental
Luxury car rental
Mercedes Rental
Mercedes S 350 Rental
Mercedes S 500 Rental
Porsche Rental
Mercedes s 500 Maybach Rental
Affordable Daily Car Rental
Limousine rental service
Car rental service with driver
Private jet charter service
Yacht rental service
Helicopter rental service