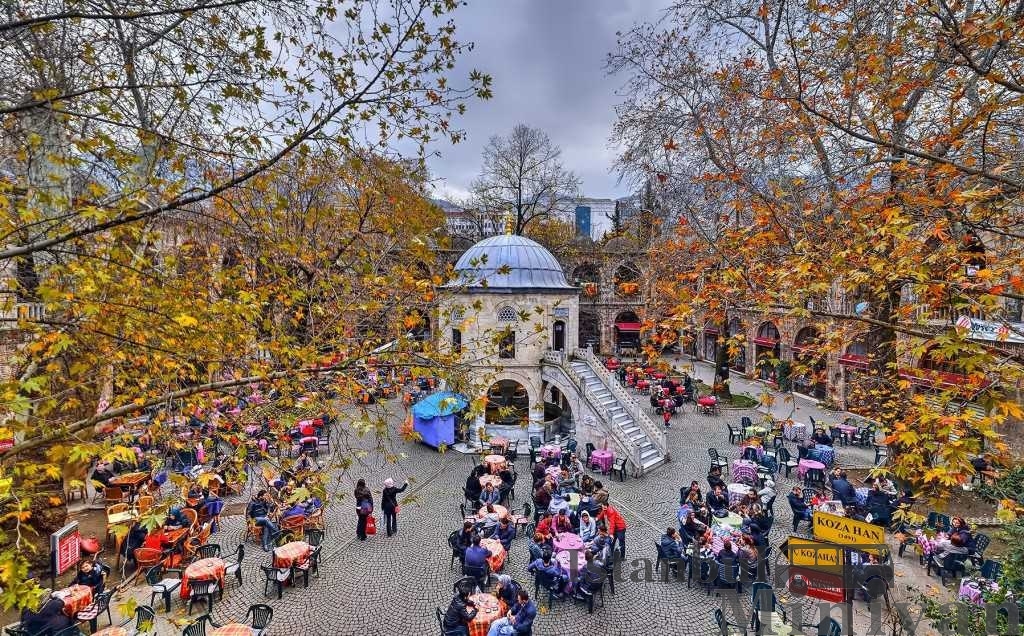 Bursa Rental Minivan Service with Driver
If you want to go to Bursa from Istanbul as a daytrip, we can provide you Vip Minivan servcies with professional Turkish Driver that can take you to the Bursa City and all Sights.
Here is our Programme ;
You will be picked up from your hotel at early morning, and drive from Istanbul to Eskihisar port and take ferry to Topcular. Enjoying the lovely country and seaside. Ferry takes about 45 minutes than drive to Bursa, former Ottoman Capital.
Drive to Uludag mountain by bus for barbeque lunch. You will have free time for Atv safari or ski motor and skiing (in winter).
Visit to Inkaya Plane Tree, the Green Mosque and the Green Mausoleum. The city BURSA is frequently cited as "Green Bursa" in a reference to the beautiful parks and gardens located across its urban tissue, as well as to the vast forests in rich variety that extend in its surrounding region. The city is synonymous with the mountain Uludag which towers behind the city core and which is also a famous ski resort. The mausoleums of early Ottoman sultans are located in Bursa and the numerous edifices built throughout the Ottoman period constitute the city's main landmarks. The surrounding fertile plain, its thermal baths, several interesting museums, notably a rich museum of archaeology, and a rather orderly urban growth are further principal elements that complete Bursa's overall picture.
HIGHLIGHTS :
* Telesiyej-chair lift in Uludag Mountain
* Bursa Center
* Inkaya Plane Tree
* Yesil Camii ( Green Mosque )
* Yesil Turbe ( Green Mausoleum )
* Shopping Possiblity
Our Vehicle Types ;
0-6 Guest – Mercedes Vito Minivan
0-10 Guest – Wolksvagen Crafter Minivan
0-16 Guest – Mercedes Sprinter Minivan
0-31 Guest – Novo or Isuzu Midibus
0-46 Guest – Mercedes Coach Bus
Cost of the Rental ;
Please contact us to get the prices based on your group ;
Istanbul Minivan ; +905442201022 – Reservation – Whatsapp
Mail : info@istanbulminivan.com
Istanbul Minivan
Alemdar Mah Incili Çavus Sok.
No: 19 Floor : 3 (Behind The Underground Cistern)
Sultanahmet 34400
Istanbul, Turkey
Green Mosque (Yesil Camii): Green Mosque, also known as Mosque of Mehmed I, is a part of the larger complex (a kulliye) consists of a mosque, turbo (tomb), madrasah (school), kitchen and bath. The Green Mosque can be shown as the perfect blend between architecture and embellishment, the proof that such works of art were produced in a country where the battles between siblings had come to an end and peace had returned.
Green Mausoleum (Yesil Turbe): Green Tomb is a mausoleum of the fifth Ottoman Sultan, Mehmed I, in Bursa, Turkey. It was built by Mehmed's son and successor Murad II following the death of the sovereign in 1421. The architect, Haci Ivaz Pasha designed the tomb and the Yesil Mosque opposite to it. Iznik tiles with flower patterns in blue, white and yellow adorn the portal.
Inkaya Plane Tree: 600 years old tree with amazing view and atmosphere. The Village on the road to Uludag Bursa Inkaya contents "Inkaya Plane Tree", 595-year history has the distinction of being the oldest tree. Visitors flocked to the plane has become the symbol of Bursa, 35-meter-long, 9.2 meters, draws attention to the environment. 3-4 m, find the thickness of each branch.
Depart from Bursa around 19:00 and Late evening return to Istanbul and transfer to hotels.
P.S. : We drive to Uludag by bus, Telesiyej-chair lift in Uludag Mountain .
The cost is different if you want to include Uludag as well .
Our Vehicles For Bursa Rental Tour Daytrip Service