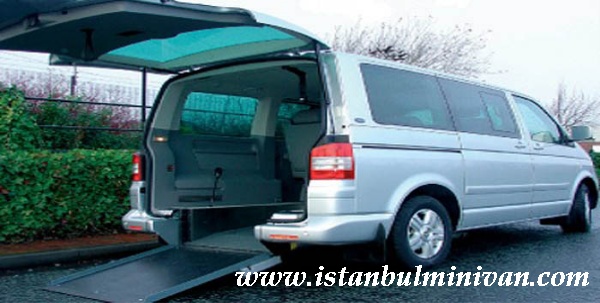 Do you Need a Car with Driver in Istanbul ?
Rental Cars for Disabled Guests with Driver in Istanbul – Turkey
Volkswagen Mercedes or Renault Custom designed Disabled Car


Seats up to 1 disabled passengers 2 passanger and 3 medium sized bags.
If you want to rent this car, please send us E-mail and you can check the prices from This link.
Here you can see the photos of our cars with the driver that is available for rental in istanbul & in the other parts of turkey
We are one of Istanbul's leading companies for private car rentals .We offer a considerable variety of vehicles for every type of customer and are able to satisfy all demands.
So if its business trips, congresses, tourist visits, airport transfers, rail station transfers we are happy to offer a vast range of special offers and service products.
Minivan transport in Istanbul, Adana airport transfer, Adnan Menderes ADB airport transfer, Ankara airport drop off service, Ankara airport pick up service, Ankara airport transport, Ankara Esenboga airport transfer, Antalya airport drop off service, Antalya airport pick up service, Antalya airport transfer, Antalya airport transport, Antalya sports Team Bus CharterBolu sports Team Bus Charter, chauffeured limo Istanbul, Dalaman airport to Fethiye transport, Dalaman airport to Marmaris transport, Esenboga airport transfer, hire a van chauffeur driver istanbul, How to get to Istanbul City Center, How to use istanbul public transport, How to get to Abant lake from Istanbul, how to get to Istanbul New Airport, How to get to Kartepe from Istanbul, How to get to Safranbolu from Istanbul, How to get to Uludag, How to get to Çerkezköy Organize Sanayi Bölgesi, How to get to İGA New Airport Istanbul, Istanbul airort pick up service, Istanbul airport drop off service, istanbul airport transport, istanbul sabiha gokcen airport transfer, Istanbul wheelchair accessible museums, Izmir airport pick up service, Izmir airport transfer, Museums of Istanbul, Public transport to Istanbul, cruise port restaurant, Taksim ataturk airport transfer